Before the all-knowing Acorn, there was anarchy in the world of measuring human intelligence. With the outbreak of World War I, the US military needed a means of psychologically testing millions of soldiers and sailors. Dozens of academics duked it out: trying to find a reliable method of determining intellect.
The man who emerged?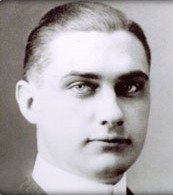 Carl Campbell Brigham. He was known as a professor of psychology at Princeton University in New Jersey and for being on the advisory council of the American Eugenics Society. In 1924, his Scholastic Aptitude Test (SAT) still wasn't very well-known and was mostly restricted to members of the military. By the 1950s, following the end of World War II, it became the top method of sorting college applications. A test designed for the military soon found itself in the hands of millions of high-school seniors.
In 2021, the College Board remains one of the most influential organizations in the US. For every student that goes to CHS, interacting with this omnipresent entity is practically inevitable at some point. But is it a hero that toppled the anarchist entity of college admissions, or a villain that replaced it with another?
We've all seen the outrageous headlines: paying to register for the SAT, paying to receive your results, paying to send your AP score, brutal and unpredictable curves, entirely reused tests. Ask almost any teacher at CHS and you're bound to hear horror stories about the unreliability of AP Classroom, not to mention everything that happened in 2020. For many at CHS, the College Board represents a big, fat target to blame for everything that's wrong with education—not to mention the billion-dollar non-profit's lack of transparency.
Still, nothing changes the simple fact that this organization is the number one gateway between high school and college: being the one-stop shop for financial aid information and AP testing. Many of the flaws within this organization are simply reflective of an industrial mindset that has characterized American education for generations. Look around Chatham High School, and you'll see many remnants of this militaristic influence; the school bells that denote the end of a class period are designed to mirror the speakers that kept factory workers on schedule. The curriculum is broken into fixed "units" to mirror the specialization of labor within manufacturing plants. Many simply believe that the influence of industrialism within public schools is simply an inevitable trend, while others view it as a poignant reflection of our society.
Whatever the case, the only option for students is to grit their teeth, survive high school, and then change the system if they deem it to be flawed. After all, the future is what we make it.